Glams Ripple Silicone Rainbow Gem
$18.99 $29.99
Unavailable
Glams Ripple Silicone Rainbow Gem - Pink is backordered and will ship as soon as it is back in stock.
Product Overview
Gradual beads give plenty of penetrating options –pop in one or two beads or take the whole strand
Tapered tips for ease of insertion, use water based lubricant for smoother glide and enjoy the quick warming sensation!
Flared base ensures device is retained safely during play
Solid, nonporous materials, spectacular booty bling for personal enjoyment or for show
Can be enjoyed for extended periods, even worn under regular clothing
 Product Description
Glams Ripple is pure excitement, pleasure and a visual treat – graduating balls and rainbow gems will delight and seduce your innermost fantasies. These soft silicone anal beads are flexibly firm, with plenty of penetrating presence, but enough give to make them ideal for seasoned anal players, or complete anal newbies alike. Pop a few, or the whole strand, and tug, tease and pop them back out, with the super safe flared base keeping you in complete control of your pleasure at all times. Turn solo sessions into squeals of delight, or combine them with your favorite partner for a night to remember.
The perfect blend of stretch, modest sizing and premium materials makes these soft silicone anal beads the perfect toy, even for those who have never considered anal anything. The delicately firm pressure can be gently increased by inserting the strand further, or you can reach your happy place, highlighting solo, oral or intercourse play, they're the easiest, most fun way to quickly and quietly spice up any level of play with potentially explosive climactic results.
Subtly tapered, with a pleasing diameter, the narrow neck allows for natural flexion for retention, with the jeweled base acting as a safety anchor as well as a stunning showpiece. Pure silicone that is hypoallergenic, nonporous and easy to clean and keep fresh is an ideal material for any anal accessory, with this silicone butt plug kit exceeding international product/material standards, you're in safe hands and free to focus on the things that count!
Measurements
Total Length: 4.5"
Width (Plug): 1.65"

Feeling
Flexibility: Flexible
Material: Silicone
Color: Black, Pink
Texture: Bulbed
Waterproof: Yes

Our orders are shipped discreetly in generic boxes or bubble mailers. Your credit card or Paypal account will be charged discreetly. We do everything to ensure that your order is delivered promptly. We only ship within the Continental United States.

Get free shipping and returns on all qualified orders $59+. Get more details on our Shipping & Delivery page.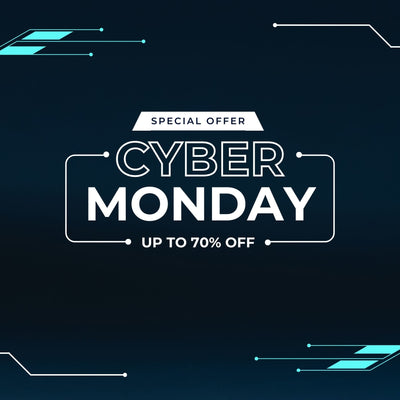 CYBER Monday Extended!
Save up to 70% off from the original price on almost everything!
Use code: CYBER