Booty Bling Silicone Anal Beads
$21.99 $35.99
Unavailable
Booty Bling Silicone Anal Beads - Pink is backordered and will ship as soon as it is back in stock.
Product Overview
Slim fit design, ideal for any skill level or gender, but not tiny
The beads are graduated in size, making insertion and wear/stimulation comfortable and fun
Smooth silicone beads with a larger, circular, jeweled base, giving excellent retention and keeping the fun safe by preventing unwanted travel
Adds instant color and fun to any solo or shared dress up play or foreplay
A great way to tell your partner that you've made the step toward anal exploration, signaling them with a flash of brilliance you'd like them to join you!
Fully silent, waterproof and comforting to wear
Can be worn for extended periods under everyday clothing
Product Description
Anal curious… or maybe just starting out? These silicone anal beads are the surest way to dress up your butt while exploring the delights of anal stimulation, suitable for any gender and skill level; they make the perfect accessory for show, or for your own private stimulation, practice and comfort. Smaller at the tip for easier insertion, the graduated set of three beads is silky smooth, seamless and has a stunning acrylic jewel set into the broad, round base, which acts as an anchor, preventing the beads traveling further than intended, as well as allowing them to sit flush with your butt, so you can sit, walk, dance, or make love without worrying about them disengaging.
Silicone anal beads are a must for those who want more intense, internal stimulation during intercourse, or oral, stimulated play, solo, or with a partner. The sleek and slim design of this set makes them easy to insert comfortably, without any threatening dimensions or shapes. It's all about the feelings they give, and coupled with the visual appeal and how they go with just about anything, they're hard to resist.
Instantly add shimmer and sparkle to your own personal or private show, look good and feel good at the same time. These silicone anal beads might compliment a dress up or cosplay fantasy outfit, or be the start of your own intimate, themed play at home. Fully waterproof, silent and designed for comforting, longer-term wear, they can be worn under any item of clothing, with only you (the wearer) being aware of the thrilling secret that you carry. Put a spring in your step and a growl in your lovemaking or solo pleasure, add some anal delight and feel the difference in intensity and fullness of both arousal and orgasm!
Measurements
Length: 4"
Insertable Length: 3.75"
Width: 0.5" to 0.75"

Feeling
Flexibility: Firm but soft to the touch
Material: Silicone, acrylic
Color: Black with silver, pink, or purple jewel
Texture: Smooth
Waterproof: Waterproof
Additional Info
Features: Hypoallergenic, Phthalate-Free, Smooth Surface, Waterproof

Our orders are shipped discreetly in generic boxes or bubble mailers. Your credit card or Paypal account will be charged discreetly. We do everything to ensure that your order is delivered promptly. We only ship within the Continental United States.

Get free shipping and returns on all qualified orders $59+. Get more details on our Shipping & Delivery page.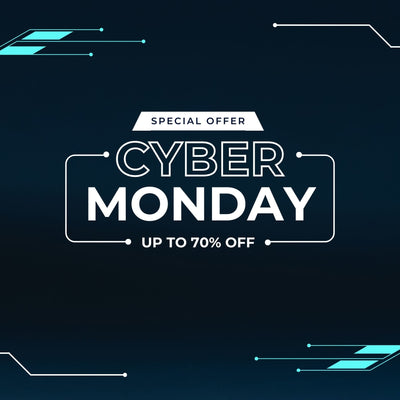 CYBER Monday Extended!
Save up to 70% off from the original price on almost everything!
Use code: CYBER